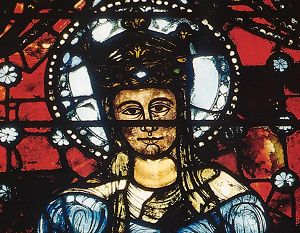 Whats New/Recommended Links:
"The Vanishing Twin Syndrome, and the traumatic reality from this loss" in Untwinned: perspectives on the death of a twin before birth edited by Althea Hayton,
St Albans, 2007

Chartres Cathedral
Medieval Architecture
Gothic Photo Archives
Transpersonal Therapy


NEW RESEARCH !

"The Master Carvers Series"

The Creation of Gothic Architecture on our

Email John James:

THE GREAT FIELD
The Soul at Play in a Conscious Universe
Just published - available through Westgrinstead.com.au

"An investigation into the nature of the universe and its implication for the human soul"

Read More...

If you would like to read how Matter was Created out of the Great Field click here.

WINNER OF THE 2009 AWARD FOR
BEST SPIRITUAL BOOK OF THE YEAR IN THE US.
Read review of
THE ARK OF GOD
by Paul Crossley in the Burlington Magazine

" This epic enterprise is modestly described by its author as 'an illustrated thesaurus'. In reality these five massive volumes are opening salvoes in what will be the most comprehensive history ever written of Early and High Gothic churches in the limestone regions of northern France known as the Paris Basin."
Read More...
Read exceprt from
THE MASTER MASONS OF CHARTRES - John James

" "When you examine the cathedral closely, you discover to your immense surprise that the design is not a well controlled and harmonious entity, but a mess. We tend to think of a great work of art like Chartres as having been thought through to the end before it was begun. But Chartres is not like this, not at all. Our vision has been conditioned by the homogenizing eye of the camera, but when we look carefully we see that there are few things at one end of the building that match those at the other."
Read More...